An enormous explosion rocked a hospital early Monday morning in Pakistan which left 70 people dead and injured over 100 people. The blast occurred just hours after a prominent lawyer was gunned down and his body was taken to that hospital. It is believed that the attack was a direct attempt to target the many lawyers and journalist who had gathered at the hospital to mourn the death of lawyer Bilal Kasi, who had been shot and killed earlier that day.
The blast, which occurred around 9:30 a.m. local time rocked the emergency ward of the hospital, leaving blood and carnage strewn everywhere. "It was a scene of utter horror and devastation in the courtyard hospital," Wall Street Journal reporter Saeed Shah told CNN's Max Foster from Islamabad. "There were bodies strewn everywhere, bleeding lawyers trying to get up."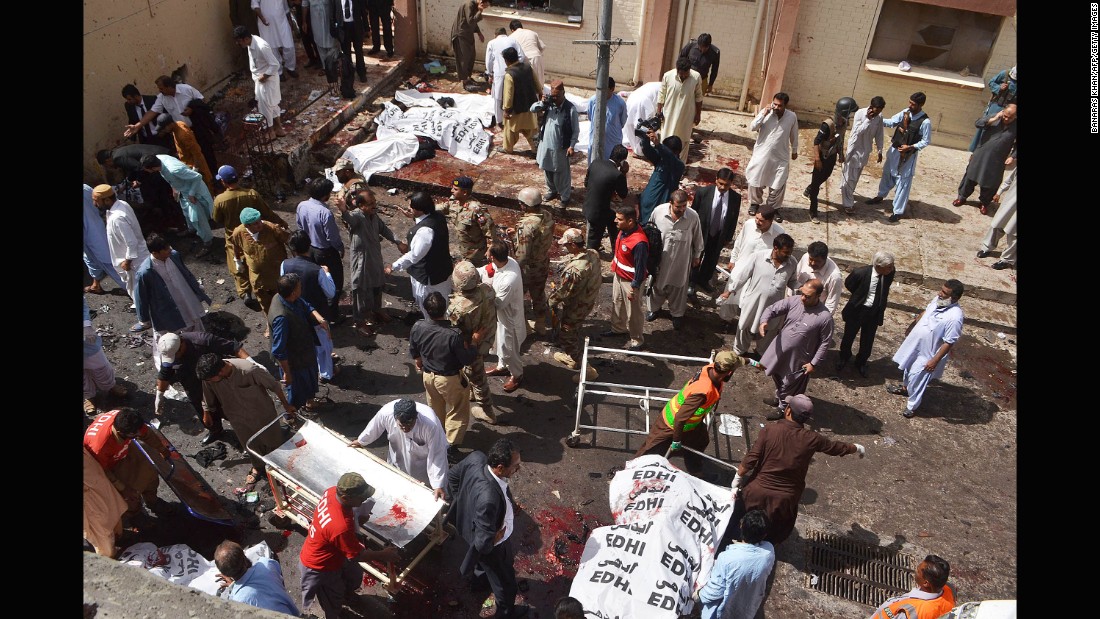 The Pakistan Taliban has claimed responsibility for the attack, as well as the assassination of prominent lawyer Bilal Kasi, who was also the president of the Balochistan Bar Association. American Ambassador to Pakistan, David Hale said in a statement that "This brutal and senseless attack on civilians, so many of them lawyers working to bring justice to their country, will not undermine one of the most important pillars of Pakistan's democracy and civil society."
The Prime Minister of Pakistan Muhammad Nawaz Sharif condemned the blast and said "No one will be allowed to disturb peace in the province that has been restored due to countless sacrifices of security forces, police and the people of Balochistan." He went on to say that he has instructed authorities to "maintain utmost vigilance" and that security measures have been boosted across the country.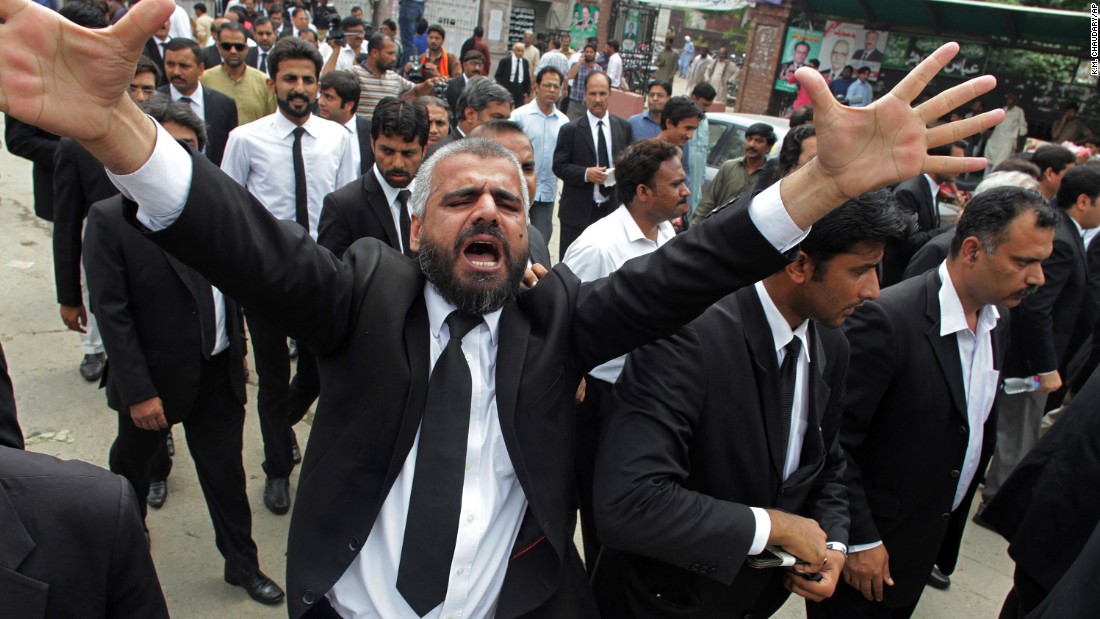 Tehreek-i Taliban spokesman Ihsanullah Ihsan said the group had targeted Kasi. Suicide bombers also attacked lawyers and journalists at the hospital, said Ihsan, who vowed that such attacks would continue. This is the same group that was responsible for the suicide bombing that occurred earlier this year in a children's amusement park that killed 69 people.
H/T[CNN]